Eleanor M. Buist
MARCH 14, 1935 – JUNE 7, 2020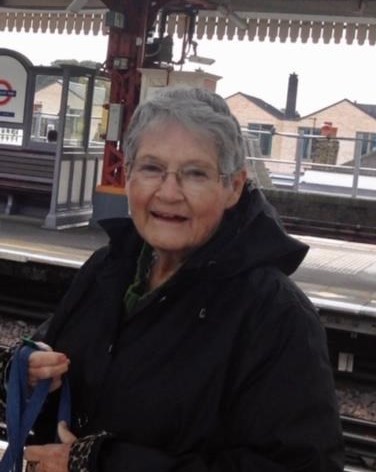 Eleanor May Buist, age 85, of Brandon, Florida passed away on Sunday, June 7, 2020. Eleanor was born on March 14, 1935, in Long Island, NY, and relocated to Florida in the late '50s.
Eleanor was preceded in death by her parents Matthew and Frances Beckerman and survived by her six children: Lorraine Ciofalo; Dion Ciofalo; Donata and Larry Butchcoe; Nancy and Tim Strout; Christine and Dino Seretis; and Matthew and Julie Ciofalo. Her 11 grandchildren: Garrett, Rhiannon, Michael, Anthony, Kelsey, Gerron, Houston, Dylan, Harriet, Louis, and Terry; along with 13 great grandchildren and 1 great, great grandchild.
Eleanor was a loving mother and grandmother devoted to her family, faith, and friends. She was known for her adventurous and spontaneous spirit and took every opportunity to travel with her friends and family. She had a strong commitment to her church where she served as a Eucharistic Minister, and Salesian Cooperator. Eleanor could often be found gathering and preparing meals for the homeless, volunteering with church programs, and serving communion to homebound parishioners. She was recognized by the Archbishop of the Diocese of St. Petersburg and received the St. Jude the Apostle Medal in 2005 for her distinguished and outstanding service to her parish.
Eleanor is being memorialized on June 10 at Blessed Sacrament Catholic Church at 7 P.M.
Source: https://www.dignitymemorial.com/obituaries/plant-city-fl/eleanor-buist-9214098